After much deliberation and a rather uncomfortable tournament style bracket of television shows, I have narrowed it down to only a handful of shows that I love. These shows incorporate all of the elements that I am looking for in a good show. The writing is clever, the characters are believable, the scenarios are believable/ or explained in a way that makes them believable, and the actors performances are spot on. Here is my final list:
Dexter: It is a story about a blood splatter expert that kills other serial killers. (Great show, I never miss an episode). In a 12 episode season; 7 episodes are great, 3 are mediocre and 2 are usually pretty boring.
Grey's Anatomy: It is about a hospital in Seattle and the Doctors that work in the hospital. Usually the episodes are full of interesting sub-plots but sometimes the stories fall apart and watching the show turns my stomach but for some reason I never miss an episode. In a 24 episode season; 5 episodes are great, 10 episodes are mediocre and 9 episodes are pretty boring.
The League: It is about a bunch of knuckleheads who are in a fantasy football league. The jokes are usually pretty clever and the sub-plots are usually funny. However, on occasion they miss the mark and the show turns into something less than funny and more of a gross out. Out of a 12 episode season; 7 super funny episodes, 3 slightly funny episodes and 2 pretty awful episodes.
Homeland: Great show, a bit out of touch with reality but Claire Danes deserves every award that is available to win. In fact they should make up awards just to give to her. She is unbelievable in the show. Every episode is great. Essentially their standards for the show are exactly where they should be. Plus as an added bonus Mandy Patinkin is in it. What is that you say "Inigo Montoya is in it?" Yes he is and he is amazing.
The Big Bang Theory: This is my favorite show and I love every episode. At heart I am a big nerd and this show makes me feel cool. Pretty girl plus nerd talk makes me very happy.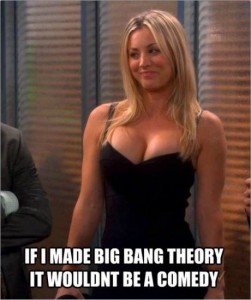 Honorable mentions:
Hell's Kitchen,
Kitchen Nightmares,
Mad Men,
and
Sons of Anarchy